Since the development of the concept of "drug", the marijuana plant (cannabis) has always been considered an illegal drug. Its cultivation, collection and sale were prosecuted in almost all civilized countries in the administrative or criminal order. However, times are changing. Studies have shown that marijuana has a number of useful and healing properties. This was the reason for legalization of its production/sale by a number of countries and U.S. states for recreational and medicinal purposes.
In some countries, they came to the conclusion that the use of marijuana for other non-therapeutic purposes does not harm the body and is socially safe. These circumstances suggest that the process of a new market formation is now beginning in the world. There is every reason to believe that in the case of successful promotion of cannabis to a large population, the market for marijuana may have volumes comparable to grain and bean markets.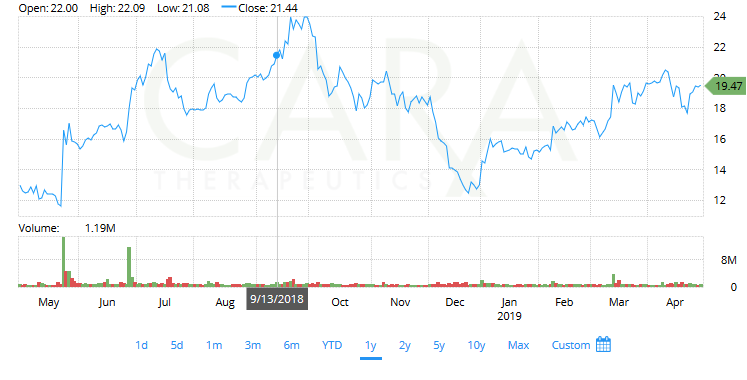 With the growing popularity of cannabis legalization, there has been a significant increase in investor interest in companies growing and processing cannabis plants. Some of these firms have already managed to hold an IPO and are listed on fairly serious trading platforms and have long-term investors.
When individual U.S.A. states and entire countries legalized cannabis, new companies emerged from nowhere. California legalized recreational marijuana at the very beginning of 2018. Within just two weeks, over twenty LA businesses received permission to sell recreational marijuana products. The cannabis industry is growing very fast.
According to analysts of Wall Street, many factors will contribute to the further growth of this sector. Nik Modi, an analyst at RBC Capital Markets, believes that by 2032 the value of the cannabis market could reach more than $200 billion thanks to further legalization in the United States and other countries.
The rapid development of the marijuana market attracts companies from other industries. For example, Coca-Cola is keeping an eye on the legal marijuana market and is considering making drinks with it. It has been talking with Canadian cannabis producer Aurora Cannabis, whose market capitalization is over $12 billion.
With the need to increase the volume of recreational marijuana products due to an increased demand, more and more enterprises are getting licenses to produce and sell it. This is a rapidly growing industry, and people are beginning to realize that great profits can be made here. But what does this promise to you, an interested investor?
In fact, you have a lot of opportunities. There are a number of ways, both direct and indirect, to turn cannabis into one of the most interesting investments in your portfolio. Of course, you are not alone in your doubts and concerns about this asset. However, trading always involves some degree of risk. At the moment, cannabis stocks are very volatile. In just one day, the shares can grow by 10-20%. Of course, they may also fall.
If you are a disciplined investor, then volatility is a threat to you because it plays with your emotions and pushes you to make unsuccessful decisions. But if you are a trader or just a speculator, then volatility is an asset. To minimize your risks, the smart bet when dealing with marijuana investments is probably to find company stocks for which cannabis is only part of a business or even linked to its business only indirectly.
Shares of companies working with cannabis are a new and unusual direction of investment. In an attempt to compare this with your conventional traditional investments, you need to understand and be fully aware of the fact that marijuana cannot be called a "safe bet." But if you decide to take the risk, medical marijuana provides the most opportunity. Medical cannabis has been legalized by a lot more countries and U.S.A. states than recreational and in Canada, it has been legal for almost twenty years.
As marijuana market is expanding, growth prospects of marijuana are very attractive, and it is becoming a profitable business. Although in 2018 marijuana stocks were not stellar, Todd Harrison, CIO of CB1 Capital, sees a market with a prospect of $2 trillion up to $3 trillion, but says that the current legal uncertainty is constraining investment opportunities. The situation with cannabis, he said, is the first one in 30 years of his work on Wall Street, when people can be proactive.
More and more companies go public and list their shares to access capital. According to Arcview Market Research and BDS Analytics, worldwide consumer marijuana spending is estimated to increase by 38% to $16.9 billion this year, up from a projected $12.2 billion last year, $9.5 billion in 2017, and $6.9 billion in 2016. Thus, marijuana stocks is something investors should seriously consider right now if they want to make amazing profits.